Ways To Spruce Up Your Lawn With Artificial Grass In Carlsbad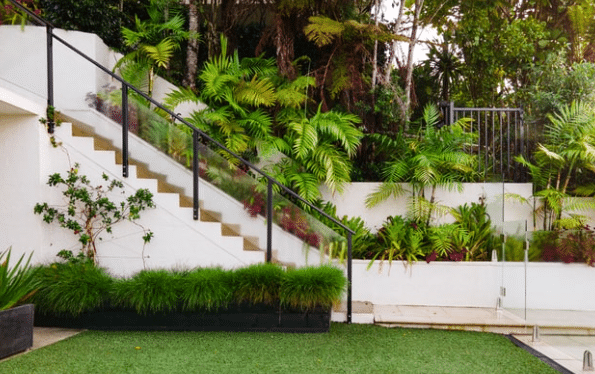 Artificial grass is becoming increasingly popular as a way to spruce up your landscape. Not only is it usually cheaper than natural grass and requires less maintenance, but it can also be used to create elaborate garden spaces that are more aesthetically pleasing. Here are seven ways to use artificial grass in your landscape design:
Artificial grass can provide the perfect low-maintenance solution for creating an outdoor living space. You can easily lay down turf and add furniture or other accessories to make your own personal oasis in the comfort of your own backyard.
Installing a putting green on top of artificial grass makes for a great way to practice golf without having to leave home. You can choose from a variety of turf colors, so you can replicate the look and feel of an actual golf course right in your own backyard.
Artificial grass is great for creating texture for pathways or walkways throughout your garden. It's easy to install and maintain, so you can be sure that it will last for years to come.
If you have pets at home, artificial grass is the perfect solution for creating a safe and comfortable environment for them in the outdoors. The soft material provides cushioning on their paws while still being incredibly durable and low-maintenance.
Artificial grass is often used as an alternative when replacing existing lawns that are difficult to maintain or have been damaged by pests. This is a great way to revitalize the look of your yard without having to invest in expensive landscaping projects.
Artificial grass comes in a variety of colors and textures, so you can easily create interesting patterns in your landscape design without relying on natural grasses that may not thrive in certain climates.
Artificial grass is great for installing an outdoor play area for children. The material is soft enough to provide cushioning while still being durable enough to withstand consistent use. Plus, it requires very little maintenance, so you don't have to worry about cleaning up after messes as often.
FAQ's
What Should You Not Do With Artificial Grass?
You should avoid using any pesticides or fertilizers on artificial grass, as these may damage the material. Additionally, you should not use any sharp objects on artificial grass that could puncture or tear it. Finally, try to avoid walking on artificial grass with spiked shoes, as this can also cause damage.
Is Artificial Grass Good For Pets?
Yes, artificial grass is a great option for pet owners as it is soft enough to provide cushioning on their paws while still being durable and low-maintenance. Additionally, the material will not attract fleas or ticks, making it safer than natural grasses that can be susceptible to these pests.
How Long Does Artificial Grass Last?
The lifespan of artificial grass depends on how well you care for it. Generally speaking, if you clean and maintain your turf regularly, your artificial grass should last up to 10 years or more. However, this lifespan may vary depending on the type of turf and other environmental factors such as UV exposure.
Conclusion
It is easy to see why artificial grass has become a popular way to spruce up landscapes. It is low-maintenance, cost-effective, and comes in a variety of colors and textures that can be used to create unique designs. For more information, contact Artificial Turf Carlsbad at (760) 991-3400.